Portland Noise is a fictional magazine that highlights some of my friends that make music. Through this project, I was able to showcase my page layout, photography, and creative direction skills. I wanted to include a project in my portfolio that shows that I am interested in more than just design. The high contrast black and white photography pairs well with the energetic type and I was able to create dynamic layouts that pop right out of the page.



Factoria
Web Design, Photography
Project 2
Factoria
is a fictional creative studio that includes myself and two other friends. The goal of the website is to showcase some of our work and show how it can interact together. I wanted to incorporate videos and photography as much as possible to really attract the viewer. I wanted to make it loud and fun, all while maintaining a sense of professionalism. In addition, I decided to highlight the importance of light and included imagery to supports this.
En Foco Inc.
Branding, Page Layout
Project 3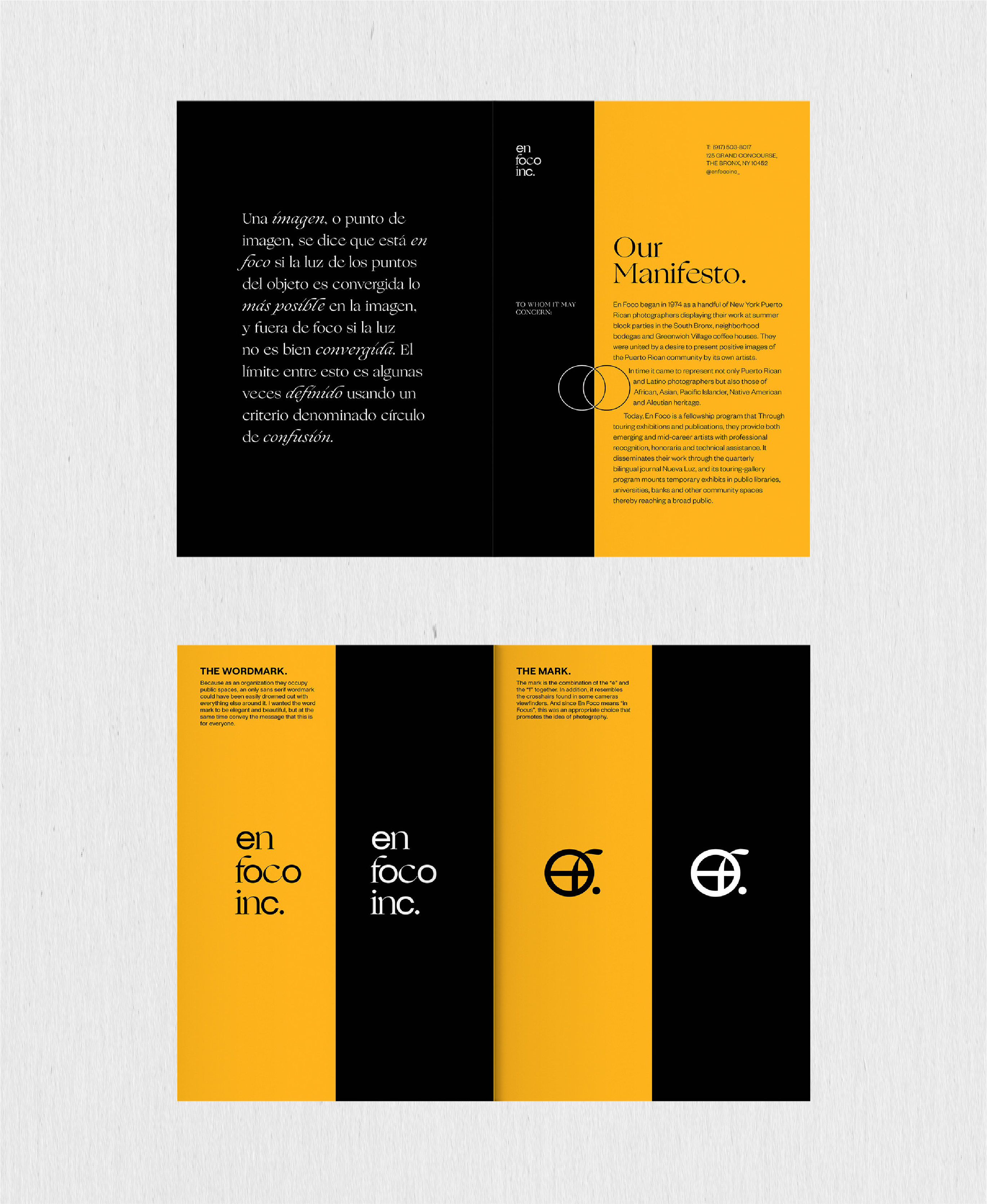 The concept behind the branding is to create a sense of inclusivity and that this brand is made for everyone. The goal here is to create a brand that is loud and passionate and convey a sense of wanting to know more about the organization.
Through The Lens:
Through the lens is an exhibition series that will highlight the work of the En Foco fellows. The show strives towards changing the narrative through visuals that will occupy public walls. Through this propaganda, people of all ages and backgrounds will be intrigued to come see what this organization has to offer.