En Foco Inc.
Branding, Page Layout
Project 3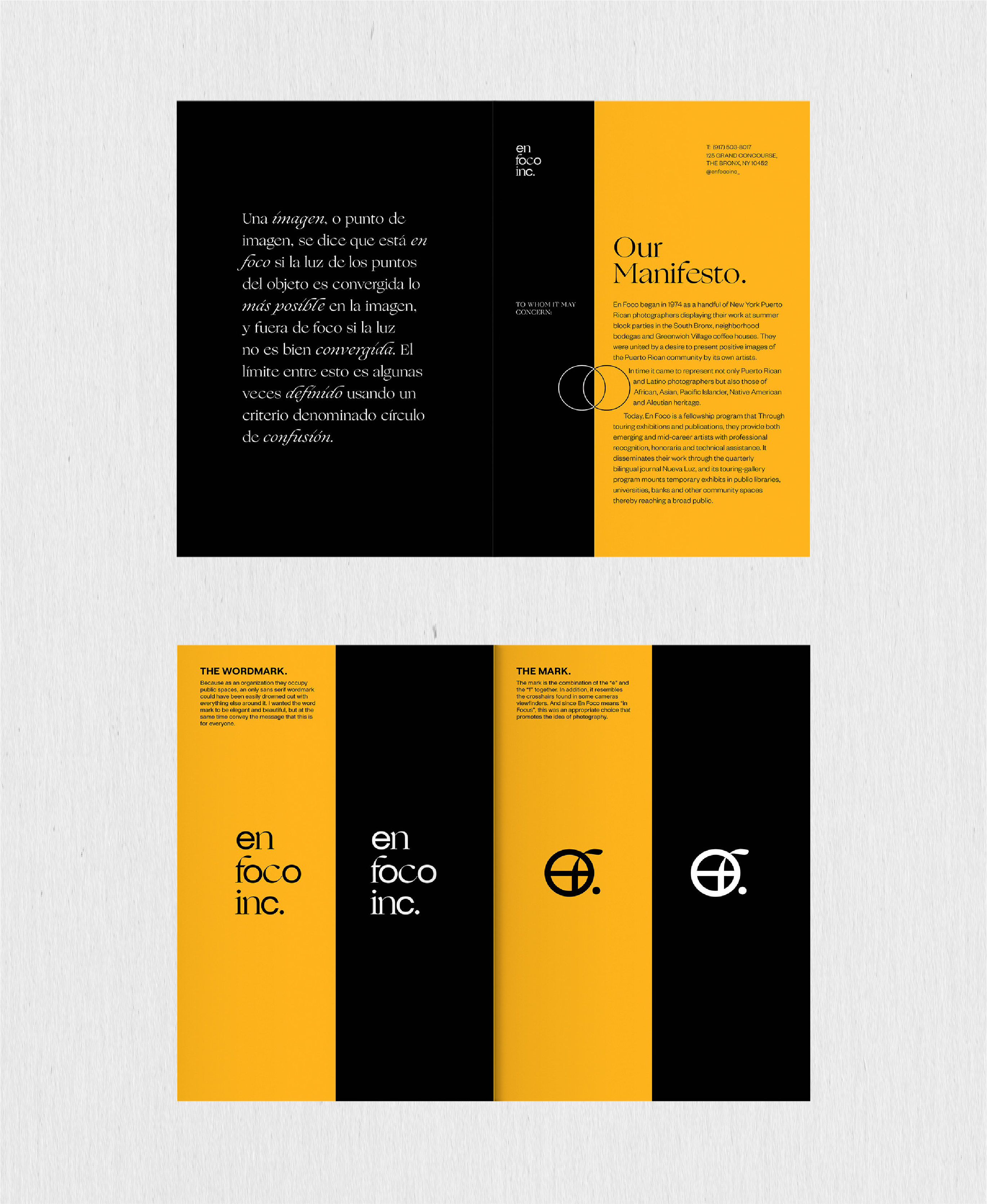 The concept behind the branding is to create a sense of inclusivity and that this brand is made for everyone. The goal here is to create a brand that is loud and passionate and convey a sense of wanting to know more about the organization.
Through The Lens:
Through the lens is an exhibition series that will highlight the work of the En Foco fellows. The show strives towards changing the narrative through visuals that will occupy public walls. Through this propaganda, people of all ages and backgrounds will be intrigued to come see what this organization has to offer.